My name is Daniela Babic, I'm a mother of three boys and I'm from Vienna, Austria.
I've always been very creative, but recent years photography and Photoshop are one of my greatest passions.
One day I was a little frustrated, because I could not get out of my pictures technically the way that I imagined. However, since photography is an expensive hobby and you first have to save something for some purchases, I looked for a project with which I can pass the time.
I found in my archive photos I've taken in the zoo and the idea was born. On that same day I made the first composing with a polar bear and my youngest son Theodore. Since then I sent him for more than 20 new adventures and there is no end in sight. So, if you like them, you can follow Theodore's Adventures on Facebook.
All the photos that I used in the series has been made in recent years by me.
More info: www.facebook.com
This was the first Composing of Theodore's Adventures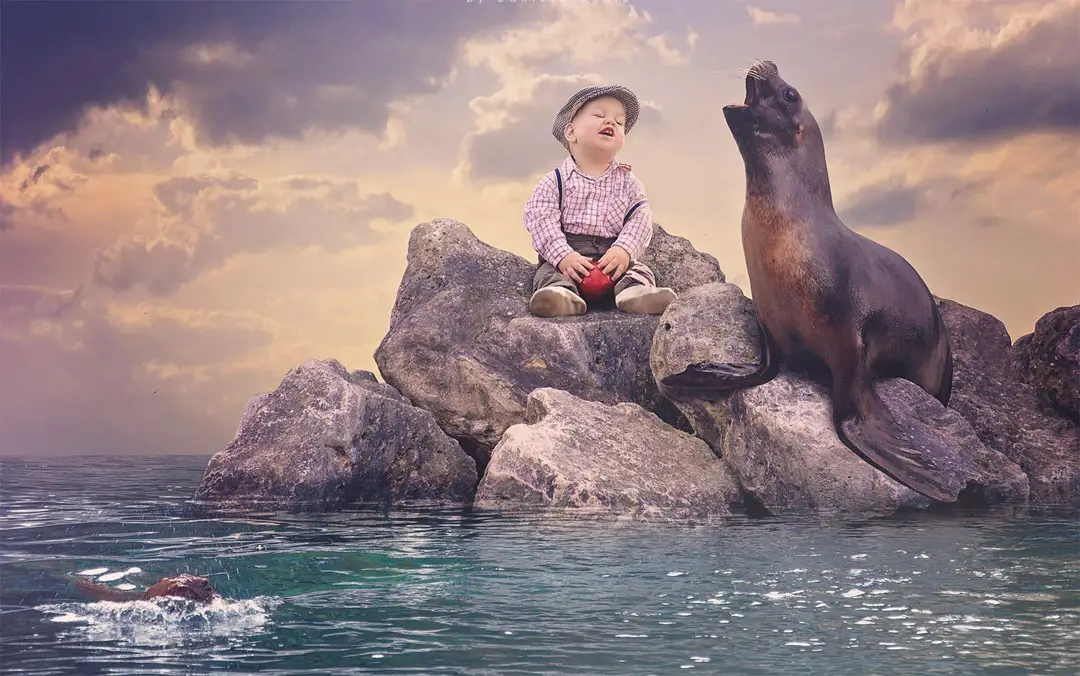 (Visited 82 times, 1 visits today)
Related posts:
Comments
comments
From the internet